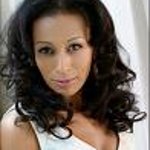 The 24 Hour Musicals will return better than ever this year.
The 24 Hour Musicals feature four new musicals written and performed in the span of just 24 hours. The marathon process begins at 9 PM the night before the performance. Writers, composers, directors, choreographers, actors, music directors, musicians and production staff — many of whom have never worked with or met each other before — gather for an orientation where they share costume pieces and props, their special skills and reveal something that they have always wanted to do on stage. At 11 PM, composers and writers get to work crafting 15-20 minute musicals overnight and at 9 AM the next morning, actors receive their roles and directors, choreographers and musicians arrive to begin rehearsal. Less than 12 hours later, they'll perform in front of a live audience!
Proceeds from The 24 Hour Musicals benefit The 24 Hour Plays' programs, including The 24 Hour Plays: Nationals (a professional intensive for young artists) and help support the organization's ongoing non-profit work, including partner productions of The 24 Hour Plays and Musicals around the world.
This year the event will feature cast members Erich Bergen, Aya Cash, Clifton Duncan, Isabelle Fuhrman, Noah Galvin, Joel Marsh Garland, Montego Glover, Jessica Hecht, Nikki M. James, Atandwa Kani, Leslie Kritzer, Bonnie Milligan, Solea Pfeiffer, Anthony Rapp, Dee Roscioli, Sarah Steele and Tamara Tunie; directors Oliver Butler, Sammi Cannold, Shira Milikowsky and Taylor Reynolds; writers Kristoffer Diaz, Dave Harris, Lily Houghton and Christopher Oscar Peña; and composers Mike Doughty, Toshi Reagon, Nellie McKay and Grammy Award nominated singer/songwriter LOLO; as well as music supervisor Zac Zinger and choreographers Brad Landers and Jenn Rapp.
Tickets for The 24 Hour Musicals are available for purchase at www.24hourplays.com or by calling (212) 868-4444. Premium tickets are available that include a cast and VIP afterparty, as well as event sponsorship opportunities at www.24hourplays.com/sponsorship.
WHEN: Monday, June 17, 2019
8:00 PM
WHERE: The Irene Diamond Stage, Pershing Square Signature Center
480 W 42nd Street
New York, NY 10036
From: https://www.looktothestars.org/news/19098-the-24-hour-plays-celebrates-24-years-with-the-return-of-the-24-hour-musicals
Related past articles
---

Explore celebrities by social reach, cause, location, field and more with

Insider Access →


---

Copyright © 2019 Look To The Stars.
This article may not be reproduced without explicit written permission; if you are not reading this via email or in your news reader,
the site you are viewing is illegally infringing our copyright, and we would be grateful if you would
contact us.

The 24 Hour Musicals will return better than ever this year.
The 24 Hour Musicals feature four new musicals written and performed in the span of just 24 hours. The marathon process begins at 9 PM the night before the performance. Writers, composers, directors, choreographers, actors, music directors, musicians and production staff — many of whom have never worked with or met each other before — gather for an orientation where they share costume pieces and props, their special skills and reveal something that they have always wanted to do on stage. At 11 PM, composers and writers get to work crafting 15-20 minute musicals overnight and at 9 AM the next morning, actors receive their roles and directors, choreographers and musicians arrive to begin rehearsal. Less than 12 hours later, they'll perform in front of a live audience!
Proceeds from The 24 Hour Musicals benefit The 24 Hour Plays' programs, including The 24 Hour Plays: Nationals (a professional intensive for young artists) and help support the organization's ongoing non-profit work, including partner productions of The 24 Hour Plays and Musicals around the world.
This year the event will feature cast members Erich Bergen, Aya Cash, Clifton Duncan, Isabelle Fuhrman, Noah Galvin, Joel Marsh Garland, Montego Glover, Jessica Hecht, Nikki M. James, Atandwa Kani, Leslie Kritzer, Bonnie Milligan, Solea Pfeiffer, Anthony Rapp, Dee Roscioli, Sarah Steele and Tamara Tunie; directors Oliver Butler, Sammi Cannold, Shira Milikowsky and Taylor Reynolds; writers Kristoffer Diaz, Dave Harris, Lily Houghton and Christopher Oscar Peña; and composers Mike Doughty, Toshi Reagon, Nellie McKay and Grammy Award nominated singer/songwriter LOLO; as well as music supervisor Zac Zinger and choreographers Brad Landers and Jenn Rapp.
Tickets for The 24 Hour Musicals are available for purchase at www.24hourplays.com or by calling (212) 868-4444. Premium tickets are available that include a cast and VIP afterparty, as well as event sponsorship opportunities at www.24hourplays.com/sponsorship.
WHEN: Monday, June 17, 2019
8:00 PM
WHERE: The Irene Diamond Stage, Pershing Square Signature Center
480 W 42nd Street
New York, NY 10036
From: https://www.looktothestars.org/news/19098-the-24-hour-plays-celebrates-24-years-with-the-return-of-the-24-hour-musicals
Related past articles
Russell Simmons Honors Cyndi Lauper At RUSH HeARTS Education LuncheonTamara Tunie To Host Rush HeARTS Education LuncheonStars To Attend Hearts Of Gold Fiesta Latina
Explore celebrities by social reach, cause, location, field and more with
Insider Access →
Copyright © 2019 Look To The Stars.
This article may not be reproduced without explicit written permission; if you are not reading this via email or in your news reader,
the site you are viewing is illegally infringing our copyright, and we would be grateful if you would
contact us. […]Read More